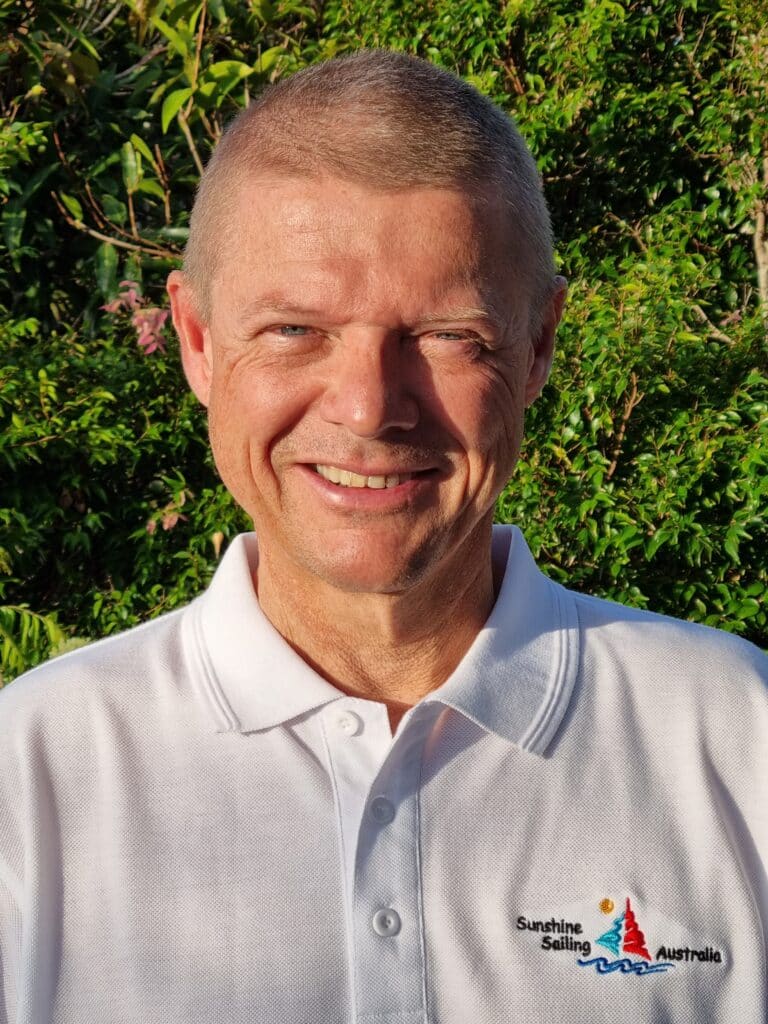 Drew Hulton-Smith - Head of Sail Training and Chief Instructor Gold Coast
Drew began sailing at the age of eight in the International Optimist class at Changi Sailing Club, Singapore. Progressing through the dinghy classes including Toppers, Lasers, 420's and International 505's and competing at National and Asia-Pacific levels, Drew was also heavily involved with the sailing and Outward Bound programs at his High School, serving as a Junior Assistant Instructor. The school also had a J24 Class keelboat upon which Drew served as Foredeck, winning the Singapore National Championships and travelling to the UK on three occasions to campaign the European Championships and Cowes Week regattas.
While still at school, Drew completed his first bluewater crossing, sailing from the Maldives to Singapore via Sri Lanka; it was on this passage that his interest in bigger boats and ocean sailing really took hold.
Upon leaving school Drew worked as a Yacht Rigger and became immersed in the Southeast Asian racing circuit, competing in events including the Kings Cup and the Raja Muda International Regatta, while undertaking countless deliveries between Singapore, Malaysia, Thailand, the Philippines, Hong Kong, and Indonesia.
After returning to Australia, Drew settled at the Gold Coast and established himself within the Southeast Queensland sailing scene, working in Sailing Administration at leading Clubs and Schools, and delivering the Australian Sailing Dinghy and Keelboat training schemes at various Training Centres. For over a decade now, Drew has focused on the RYA Yachtmaster Training Scheme as an Offshore Yachtmaster Instructor, Yachtmaster Examiner and Cruising Instructor Trainer. He has also worked extensively with Clipper Round the World Yacht Race as Chief Instructor of their Australian operations, training hundreds of novices to take part in the race, as well as leading crews of up to 18 as Skipper in four Sydney to Hobart Yacht Race campaigns.
Sunshine Sailing Australia is proud and excited to welcome Drew as the Head of Sail Training. In this role Drew will oversee training operations and training quality.  Continuously improving our standards of service delivery and leading the team to develop the most capable team of Cruising and Yachtmaster Instructors for our clients.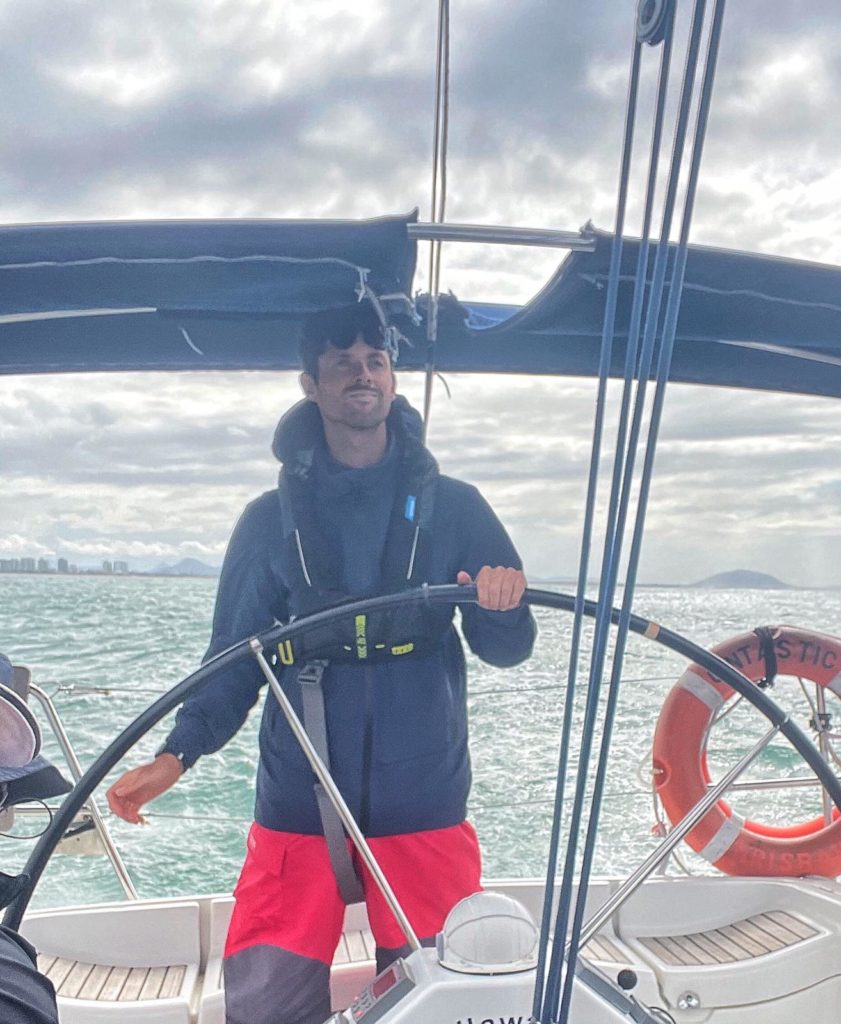 Finnan Connolly - Cruising Instructor
Finn grew up in Ireland where he developed his love of being on the water. Finn came to Australia at nineteen and worked in the Whitsundays where he gained the experience to take his career Worldwide. Over the last ten years he has sailed vessels ranging from dinghies to Super Yachts in the Mediterranean, the Caribbean, the US and the Pacific. Finn is an RYA Cruising Instructor holding Australian and International commercial qualifications, his top sailing experiences are sailing in the Arctic Circle in Norway, racing in the US, transiting the Panama Canal and his ocean crossings.
John Bankart - Chief Instructor Mooloolaba
John is the chief instructor at Sunshine Sailing Australia Mooloolaba. Winner of the 2003 and 2007 Melbourne-Osaka double handed yacht races. John is a Royal Yachting Association (RYA) Yachtmaster Examiner to Ocean both power and sail. John is an accomplished yachtsman, highly respected by his peers throughout the world. John has sailed over 150'000 sea miles worldwide, competed in 6 Sydney to Hobart yacht races, the infamous Fastnet, and was skipper of the yacht 'Maiden' racing around the world. John continues to contest major ocean races, entering his 3rd Melbourne to Osaka double handed yacht race in 2018.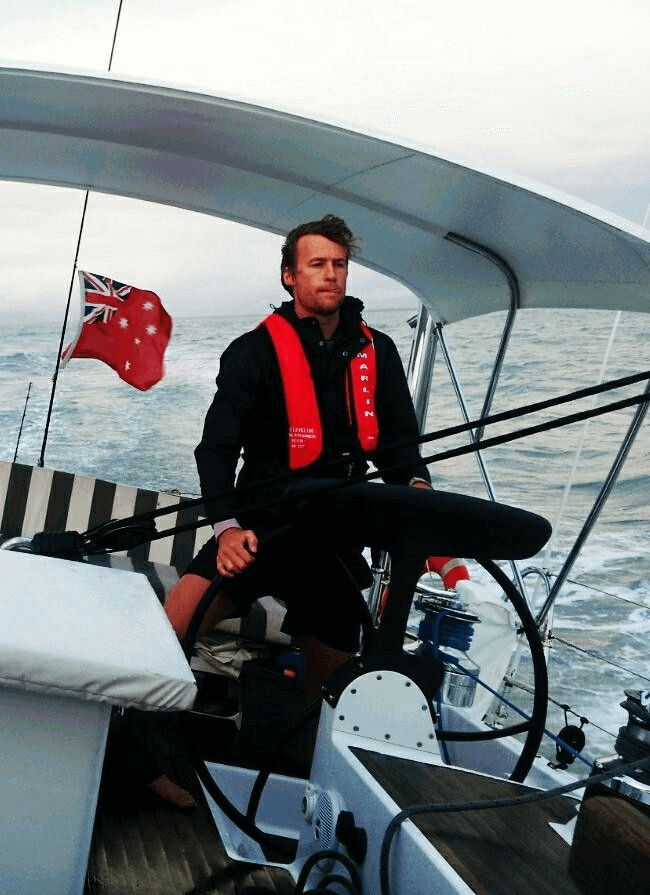 Carl Bird - Principal and Yachtmaster Instructor
Carl is the managing director, principal and a Yachtmaster Instructor at Sunshine Sailing Australia. Coming from a rich racing pedigree he holds titles as the 1998 champion of the Sabot sailing class, and was an elected Australian representative at the 420 class world championships in Athens 1999. From eight years of age Carl was actively cruising Moreton Bay with his grandfather from Manly and Scarborough marinas, and his family cruised up and down the coast each year to the Whitsundays and back. Carl also raced on maxi and pocket maxi yachts doing a number of offshore races on Australia's east coast. After racing Carl went on to further cruising, sailing extensively in Australia and the Pacific on both catamarans and monohulls. As a Yachtmaster Instructor, Carl can provide expert tuition and guidance through the full spectrum of RYA cruising.