The RYA Start Yachting course is an introduction to sailing cruising yachts, essential to build a solid and correct foundation on which to develop your knowledge of sailing.
Take the two days to learn the essential skills and techniques of sailing, get the feel of a real yacht with a friendly and helpful instructor and have a great time on the water
At the end of this course you will be issued with the RYA Start Yachting certificate of competence.
Course Details
Course Duration: 2 Days
Start and Finish Times: Start at 9:30am on Saturday and finish by approximately 4:30pm on Sunday.
Minimum Age: This is a course designed for adults. Children 8 years of age or older are also welcome to attend.
Course Format: On the water.
Prerequisites: None.
Who is this course designed for?
The RYA Start Yachting course is the perfect learn to sail course aimed for complete beginners. It's best for those who have spent very limited time or no time on sailing vessels, but want to be able to go sailing with a basic understanding of what is happening on board.
During the course your instructor will provide plenty of fun on board, as well as lots of opportunities to learn the basic sailing skills necessary for sailing on cruising vessels.
What will this course enable you to do?
After completion of this course you will have a basic knowledge of yachting that will provide more confidence when you head out on the water as a member of the crew. You will have learnt basic knowledge of the syllabus topics and will feel that you can start using this knowledge on board.
You might decide to use your knowledge and get more involved in local sailing as a member of the crew on small yachts or keelboats, or enjoy cruising with friends or family with a bit more knowledge under your belt.
Course Content (Syllabus)
While you're out cruising the waters of the Sunshine Coast, and under the guidance of our expert RYA instructors, you will learn the basics regarding the following course syllabus topics and more:
The yacht
Ropework
Underway
Rules of the road
Man overboard recovery
Clothing and equipment
Emergency equipment and precautions
Meteorology.
The RYA Start Yachting course is the perfect course to start to learn to sail on cruising yachts. If you have more time, you can go directly to the RYA Competent Crew course and spend a full five days on the water learning the basics and finishing as a competent member of crew.
What qualification do you receive?
The RYA Start Yachting certificate presented upon successful completion of your course. The RYA is the worlds largest and most well-regarded sail training organisation. The qualifications obtained through RYA training can be used commercially around the world, speaking to the quality of the training courses.
Whether you have a desire to sail a monohull or a catamaran we have you covered. You have the option of deciding to be on either vessel when choosing your training dates.
Cruising Yacht (Beneteau First 44.7)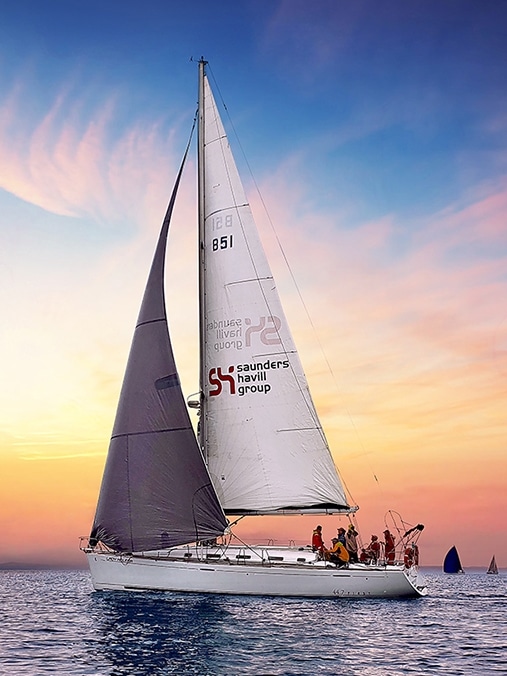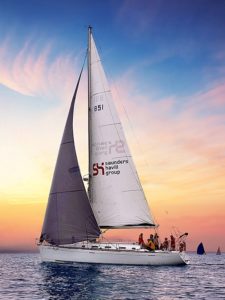 The Beneteau First 44.7 is the monohull training vessel in our fleet. A modern racing and cruising vessel the Beneteau First 44.7 provides a good balance of comfort and performance.
Cruising Catamaran (Lagoon 380)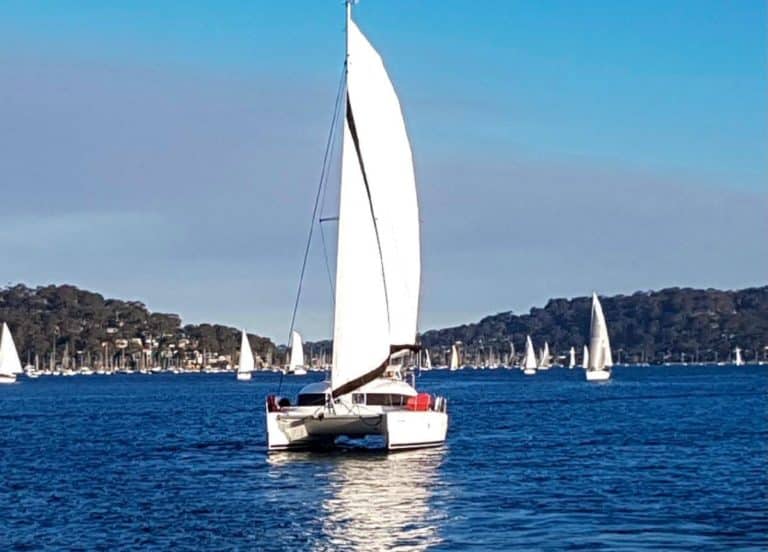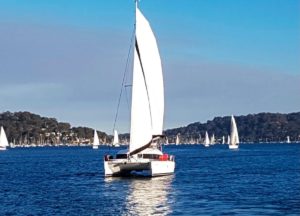 The Lagoon 380 is the catamaran training option in our fleet. Boasting 4 double berths down below, and a kitchen up design. If you imagine yourself sailing on a catamaran then choose this vessel to complete training on.
Read more about our training vessels here: Our Fleet (opens in new tab)
You are the captain of your journey, and we're here to make that voyage as smooth sailing as possible. Our friendly team is ready at any time for a question you might have about this course, or which training plan will work best with what you want out of your time on the water. Please touch base with any questions you may have.
Continued and Supplementary Learning
After completing this course, move on to the RYA Essential Navigation and Seamanship (online) course to build out your knowledge before completing the RYA Competent Crew course.
David Wood, Sherwood course completed 19th July 2019
'I cannot speak highly enough of Sunshine Sailing Australia. I loved it and learn't so much from it.'
Ross Mitchell, Brisbane course completed 20th September 2019
'A great learning experience, lots of information, very capable instructors who know how to deliver.'