Course Objectives and Outcomes
The RYA Start Yachting course is an introduction to sailing larger cruising yachts, essential to build a solid and correct foundation on which to develop your knowledge of sailing. This course can be used towards the RYA Competent Crew course, which then can be competed with two extra weekends or one three day weekend.
Take the two days to learn the essential skills and techniques of sailing, get the feel of a real yacht with a friendly and helpful instructor and have a great time on the water
At the end of this course you will be issued with the RYA Start Yachting certificate of competence.
Included within our courses is beautiful cruising around the waters and islands of the Sunshine Coast. While you're out there, and under the guidance of our expert RYA instructors, you will learn the following and more:
How to prepare the yacht for sailing
How to set sails, how to trim & reef sails
How to tack & gybe
Understand wind & weather
Recognize relative direction to the wind & where it's coming from
The Rules of the Road
The Buoyage system
Basic knots & how to handle ropes
Safety & safety equipment
How to use Winches, jammers & cleats correctly
What Qualification Do I Get?
The RYA Start Yachting certificate presented upon successful completion of your course.
Other Essential Information
Once your booking is confirmed we will send details of what to bring and a map of our location at the Mooloolaba Marina. The course runs for two days, starting at 9:30am on the first day and continuing in to the second day finishing by 4pm.
To keep growing your sailing skills we recommend the RYA Competent Crew as your next port of call.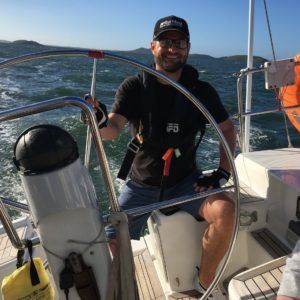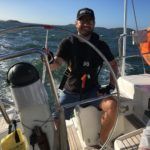 This course is for beginners and those who would like to become active crew members rather than just passengers. Experience living on board and really get to know the boat. Virtually all the course is hands on. You are the crew - without you the sails won't go up and the boat won't be steered
David Wood, Sherwood course completed 19th July 2019
'I cannot speak highly enough of Sunshine Sailing Australia. I loved it and learn't so much from it.'
Ross Mitchell, Brisbane course completed 20th September 2019
'A great learning experience, lots of information, very capable instructors who know how to deliver.'